***Click The Button Below To Send Me A Message On Facebook Messenger If You Haven't Already. I Respond Quicker When Messaged On Facebook Messenger***
Congrats on taking a major step in your life by seeking out guidance in such an important area of your life, your health! 
I will be contacting you by phone, text, email or Facebook messenger within the next 24 hours. I check the submissions hourly throughout the day so chances are if you filled this out while I am awake I will contact you within the hour.
In the meantime feel free to invite your friends to get results. It always helps to have someone close to be on the journey with you to keep you motivated & accountable.
[shareaholic app="share_buttons" id="16141670″]
During your complimentary training session & consultation you can expect the following:
To start off we will go through a warm up together and use this 10 minute window to just get to know each other and break the ice a bit & find out what motivates you!

Once warmed up I will lead you through an example workout tailored to your specific needs & goals.

After the workout is over we will go over the type of workouts I think will suit you best and how often you should workout on a weekly basis.

Then we will discuss the other half fitness & the key to living a healthy lifestyle. Nutrition & Dieting! I'll show you how we will plan for success while still fitting in the foods that you crave!

I will reveal the 3 specific problems that prevent most women & men from ever losing weight and how to solve that immediately.

I'll reveal the #1 mistake people make when working out that prevents them from seeing long lasting results & how you can completely avoid this mistake.

Lastly I will show you how working with me will Guarantee the results you have been looking for.
Free Bonus
7 Weight Loss Secrets – How to Make Living a Healthy Lifestyle your Reality
*Click the image below to download my Ebook*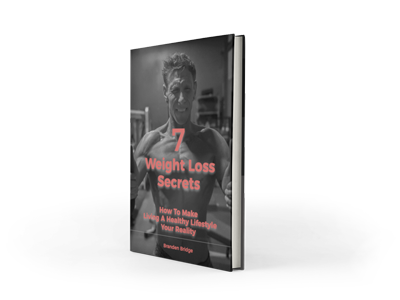 I Look Forward To Working With You!